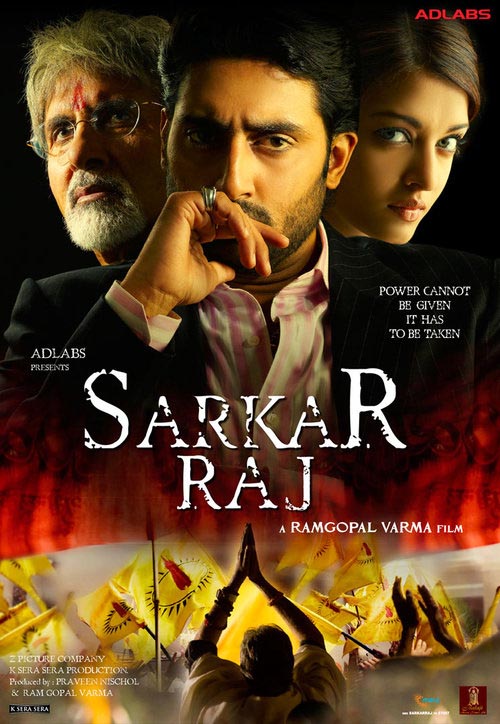 After having read a rather
uncomplimentary review of Sarkar Raj
, I was a bit circumspect about watching the movie. But then my good old Indian sensibility kicked in - "...after all if I've purchased the ticket, I must watch the movie!" And I must say, I haven't been disappointed. Yes admittedly, the extreme closeups of men, coffee cups, rings and what not makes the movie difficult to watch, ye t the plot is gripping and keeps you interested right till the end. The movie does finish in a hurry though and a few parts are a bit difficult to believe; but then that's Indian cinema aint it?
RGV keeps the plot tightly woven, and reaches a logical conclusion in the movie (keeping the prospect of another sequel open); though I wish he'd used the support cast; especially Sayaji Shinde and Victor Banerjee better. All in all, the sequel worthy of the original and do watch it especially if you liked
Sarkar
. My industry eyes see a hit - after all like in the 80's; if a Bacchan dies, the movie's a hit!